OUR AMBASSADORS
Beyond those actions, we also support young talented surfers on the path of their professional career. Currently, we sponsor six young surfers on the WQS tour of the world surf league.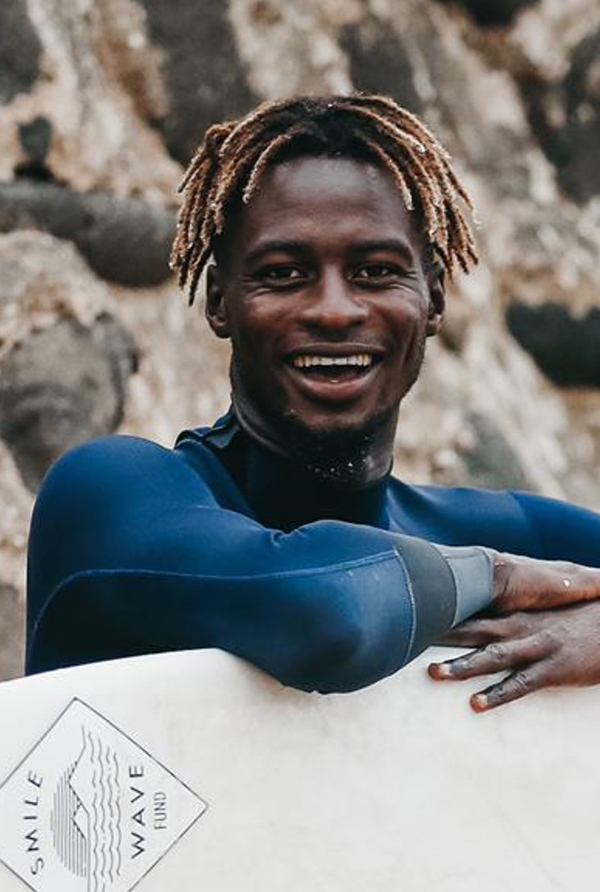 Born in Dakar in 1996, Cherif lives in the village of Ngor, where part of the legendary film "Endless Summer" was shot. As a child he was inspired by surfers from afar and aged 11, he would surf with broken pieces of surfboards he found on the shores of Ngor. He was noticed a year later and that is when his career began.
With time and training he improved and has since traveled and competed in continental competitions in Senegal. His objective is now to be able to bring his native country onto the international surfing scene and inspire upcoming generations.
Instagram: @fallcherif9
"Pua" is a surfer born in Hawaii, descendant from a long line of people living from and with the ocean. Through her education she has developed a strong sense of responsibility for her playground and community on the west coast of Oahu which still bears the scars of a heavy colonial past.
She has a strong sense of « Kuleana » (responsibility) served many hours as a volunteer in local associations, and at only 14 years old, is already a junior champion of the state of Hawaii and is planning to reach the top by demonstrating her talent internationally, serving as an ambassador for Smile Wave and promoting.
Instagram : @puamonkeymae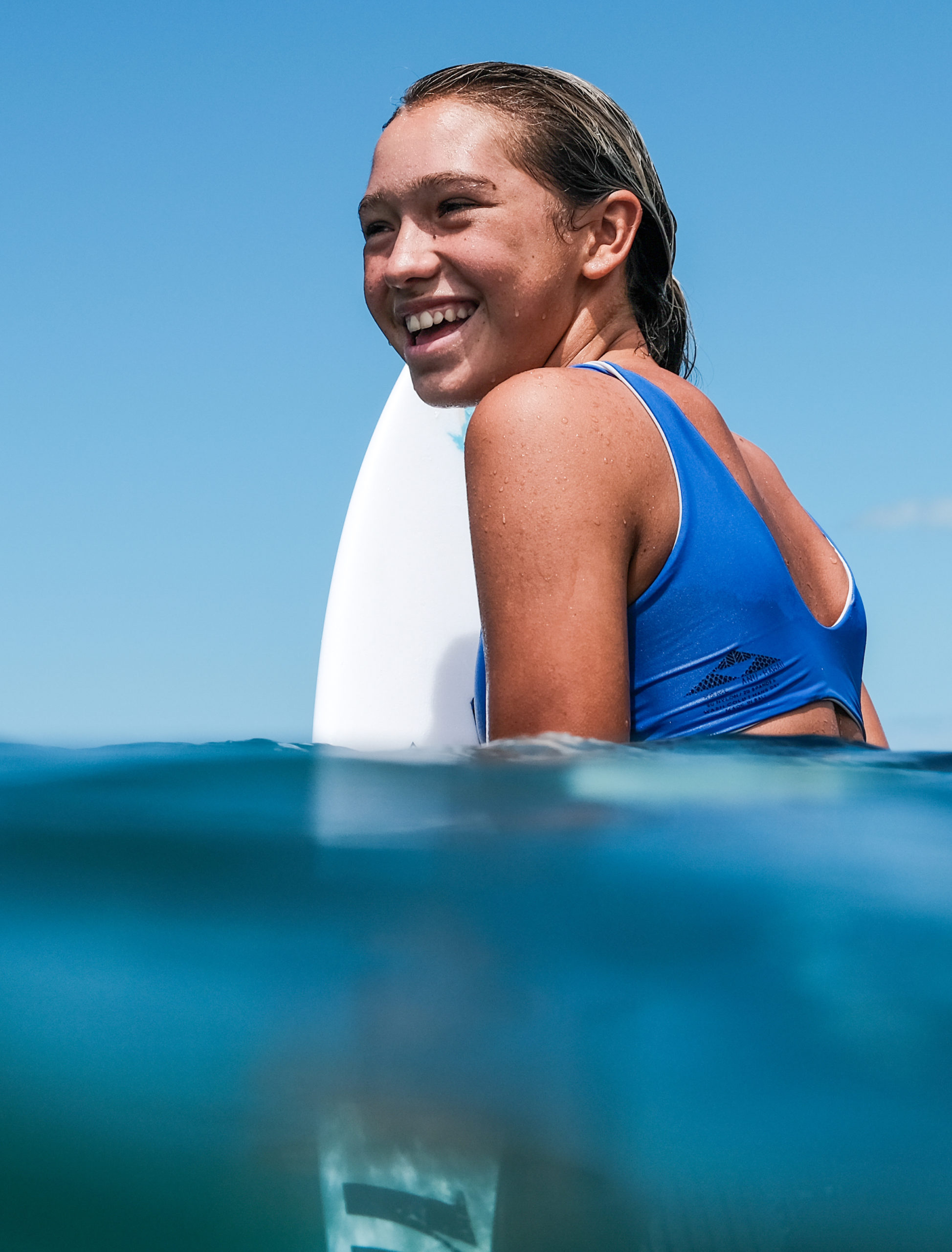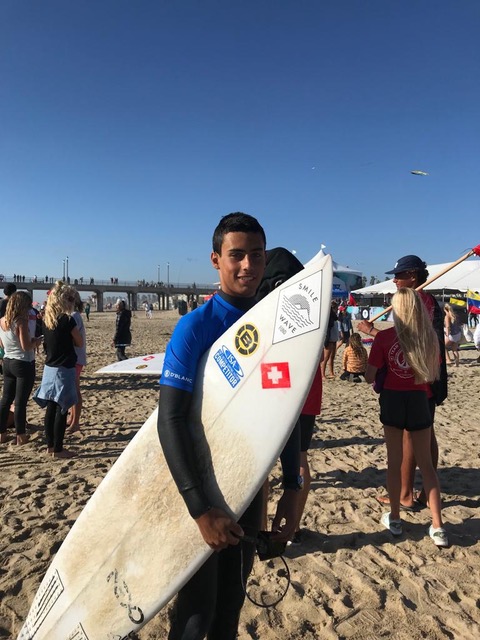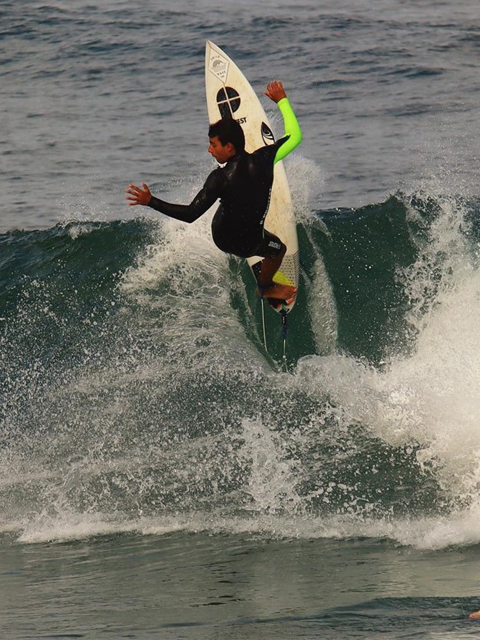 Fantin is one of the few Swiss surfers who has been qualified for the Junior World Championships.
Because he was seeking support and our fund is based in Switzerland we decided to support this young talent.He can thus proudly wear the colors of Switzerland against the great nations of surfing.
Instagram: @fantin40
Since 2020, Smile Wave Fund committed to support the Red Herrings team of Portuguese big wave riders Francisco Roque de Pinho and Lourenço Katzenstein which home spot is the famous Nazaré. Our goal is to support this team on their path to professional big wave riding career and access to the World Surf League big wave tour.
The team also builds social or environmental activities in Portugal for our organization.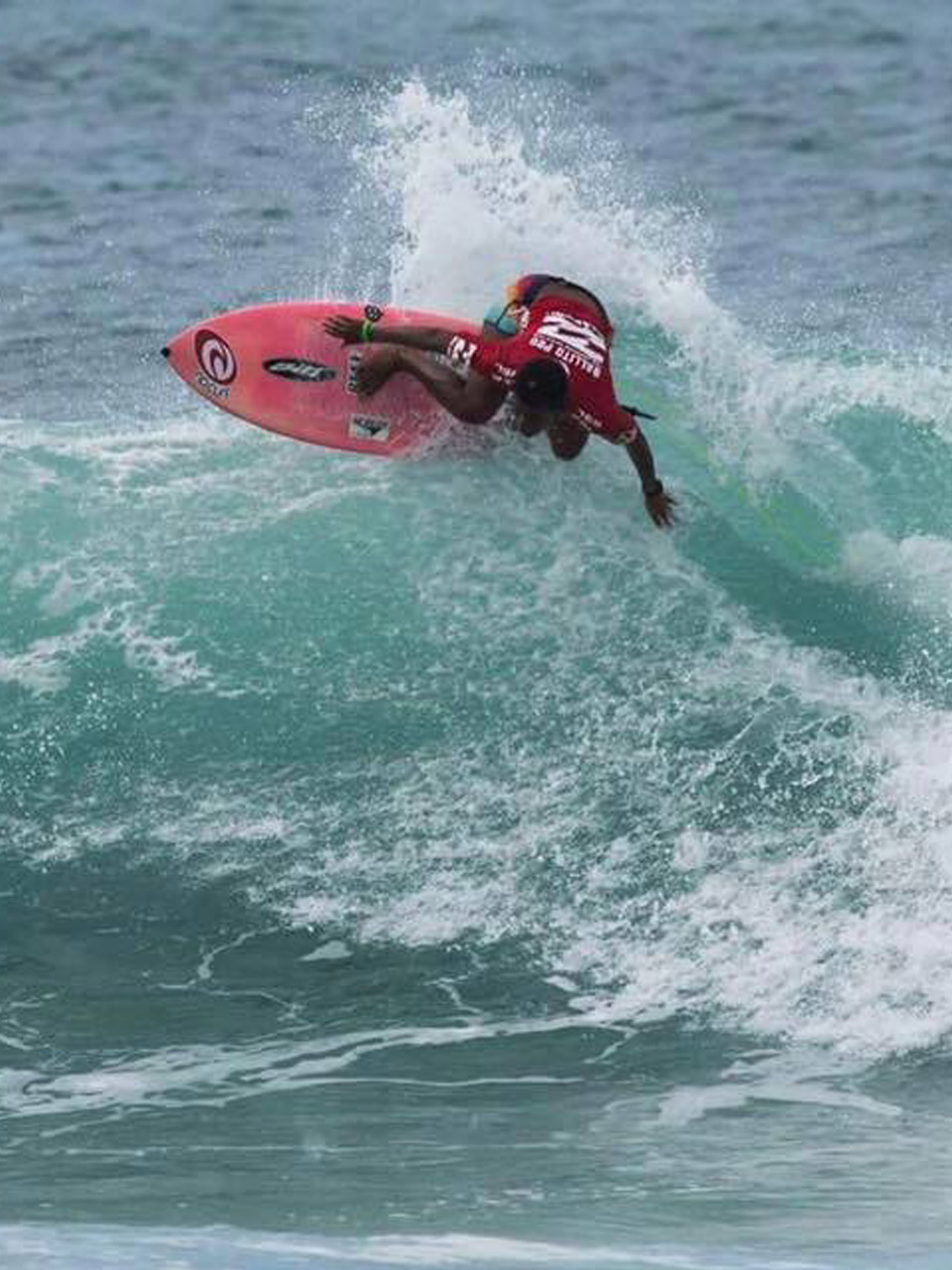 Sne is a 16-year-old girl also from Durban. As a promising young surfer, Sne joined the Surfers Not Street Children program to maximise her chances of becoming professional by training in the most appropriated environment and staying away from the streets.
She recently won the second place at the Junior South Africa Championship. If it's hard to find a sponsor as a boy coming from the streets, it's even more complicated when you're a girl. That is why Smile Wave Fund has chosen to support Sne. She can now show her talent across borders.
Instagram : @sne.makhubu
Sung Min Cho aka "Mini" is a surfer from Mozambique, born in the small town of Inhambane. Mini started surfing at the age of 14, which is relatively late for an athlete, but he quickly reached such a high level that he is now ready to compete. Currently, he is responsible for the Mozambican branch of the association "surfers not street children" that we actively support. Mini wants to become the first surfer to represent Mozambique on the international surfing scene as well as to inspire and educate young people in his region to take action as the guardian of their playground, the Ocean.
According to Mini, "the ocean offers us so much that it is only fair to give back what it offers us by preserving it"
Instagram : @_minicho